COACH TRAINING
Be at the center of real change in your organization or community
CoachDiversity's ICF-accredited certification programs will prepare you to navigate complex situations and conversations with confidence — and have a lasting impact.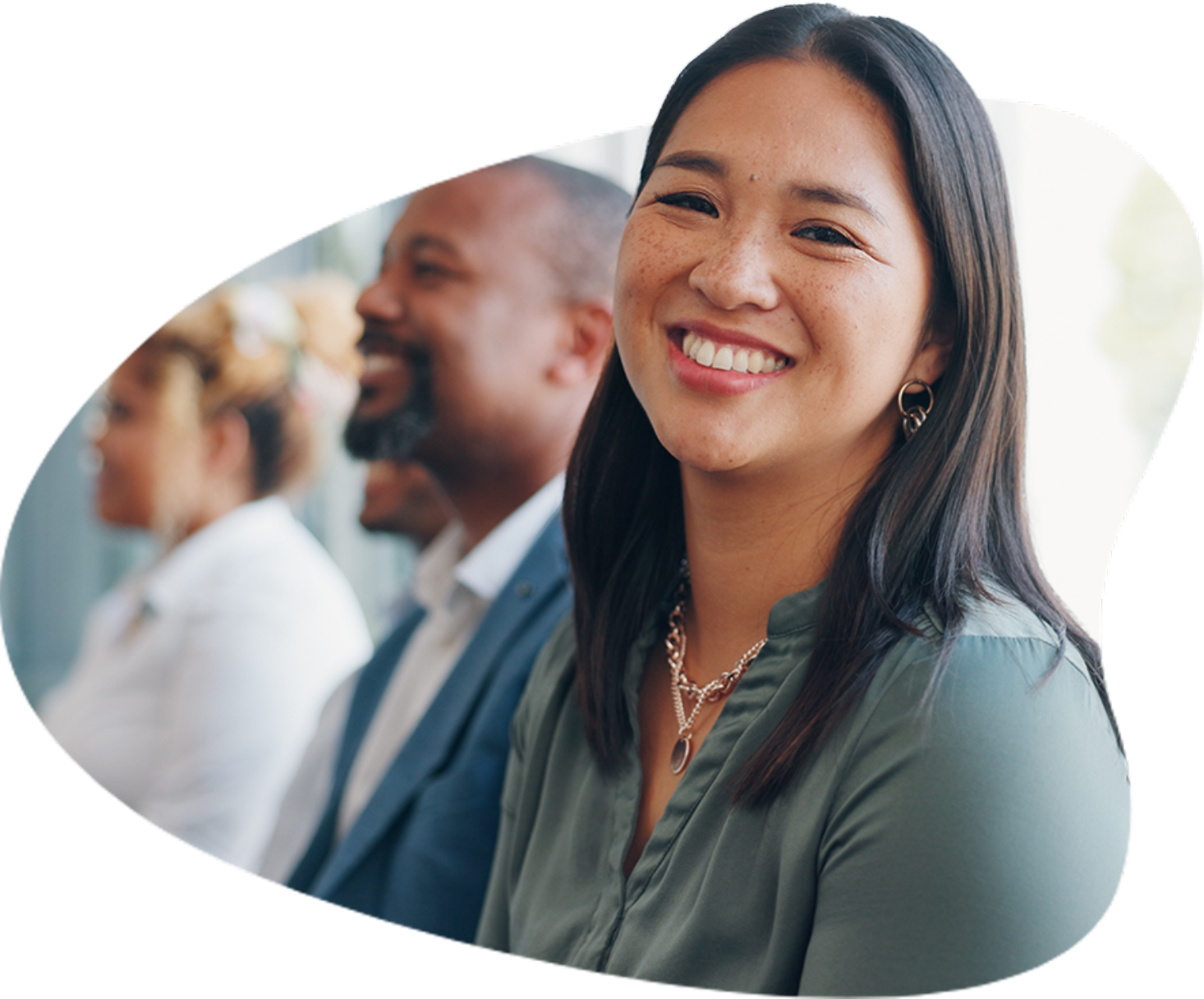 Meet your instructors
Learn from certified diversity coaches who truly embody the work and encourage you to step into your own power. While their enthusiasm and passion keeps students engaged, their openness and vulnerability creates a safe, non-judgmental space for real conversations to take place.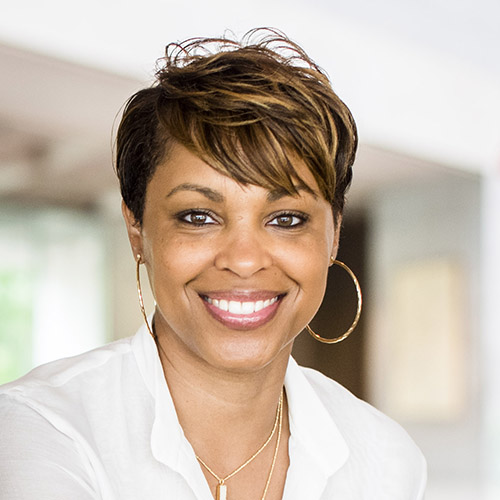 DR. TOWANNA BURROUS
President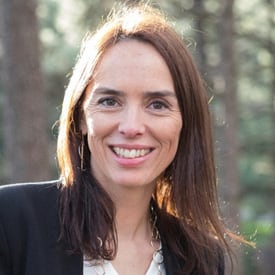 SARA GUERREIRO
Sr. Instructor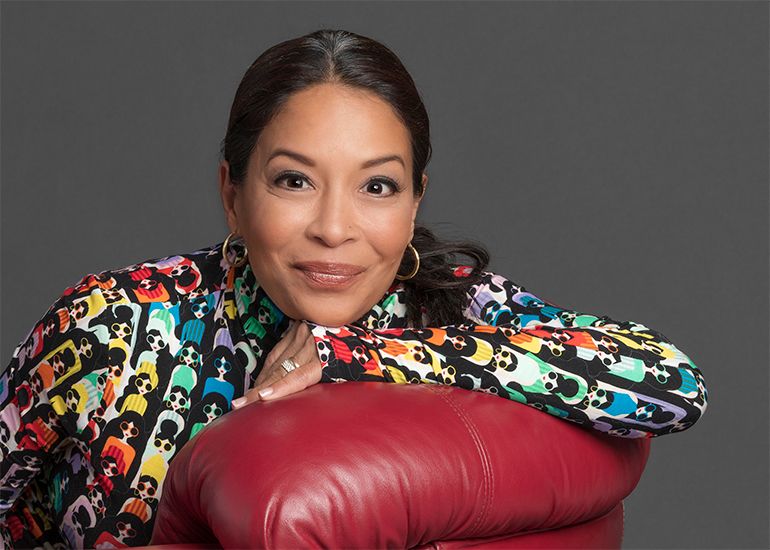 JOANNE BLACKERBY
Sr. Instructor
Get a glimpse into the student experience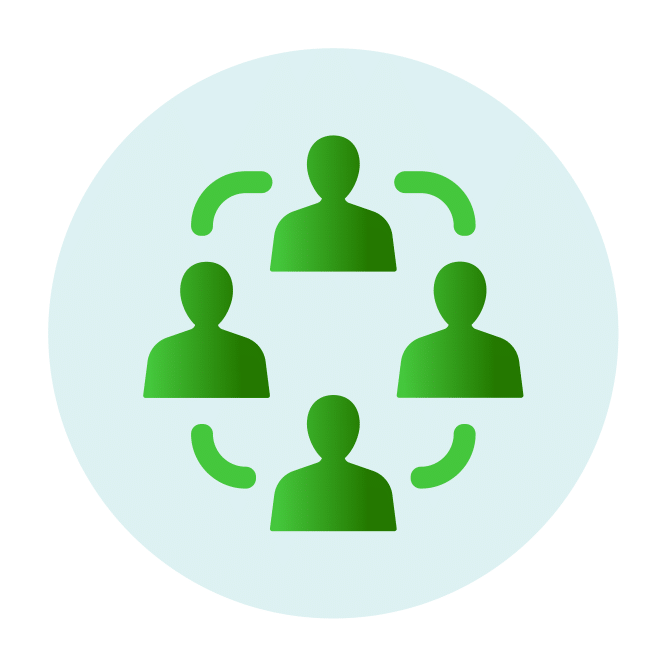 Join a community of changemakers
Come alongside a network of like-minded and like-hearted people, who are ready and willing to support and challenge you as you reach new levels of growth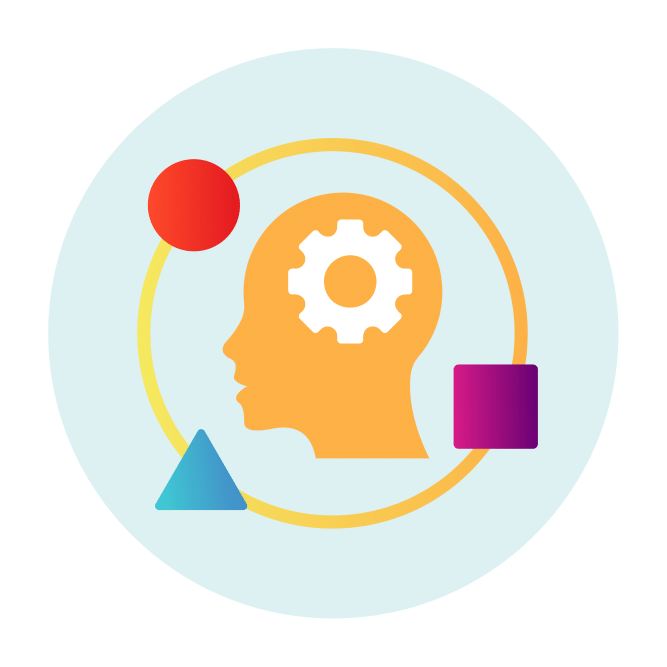 Solidify skills with real-time practice
"Doing" is the most effective way to learn. You'll get plenty of hands-on practice with relevant tools that you can incorporate into your daily work and life for maximum impact.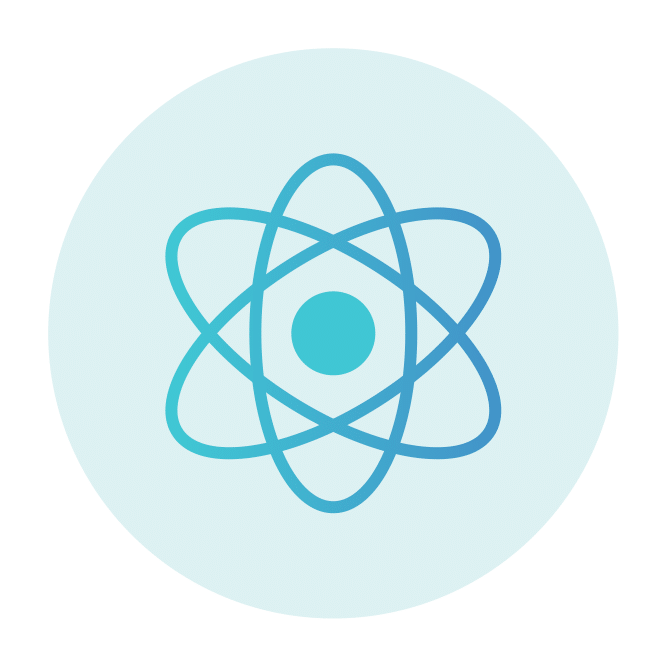 Transform yourself in the process
By working through your own blocks, you'll not only become a more powerful coach — you'll start approaching all your relationships in a more spacious and curious way.
Coach Diversity Institute is a premiere training program. Due to the social climate in the U.S. the curriculum is cutting edge and relevant for all Diversity & Inclusion Professionals. Anyone who does work in the Diversity & Inclusion Space will increase their awareness, acumen and presence by participating in the Coach Diversity Institute Certification Program. There is no other training like it.

Tony Farmer

My week spent training and receiving knowledge steeped in Diversity and Inclusion and the impact of coaching others in every level of the system was beyond anything I could have hoped for in a coaching training program. I was able to put what I learned into practice immediately and it has transformed my coaching presence and strengthened my coaching skills. I walked away from my week in the Howard University/CoachDiversity Institute Executive Certification in Diversity Coaching with everything I expected and so much more!

Candace Cabbil

This was a life-changing experience. I met wonderful people, learned amazing new skills and was challenged daily. I highly recommend this training.

Amy Palder

CDI elevated my coaching skills and expertise by using real-life practicums. After completing the Level 1 training, I am more equipped to navigate cross-cultural topics and discussions during my coaching sessions. Additionally, I am more confident in immediately applying the skills learned to bring more value to my organization and clients. I highly recommend CDI's certification programs to expand and upskill your personal and professional development.

Brandi Munoz

My CoachDiversity Institute experience helped me to see inside the core of my soul, release the chains of self–doubt, and transform to place of understanding the authenticity that abounds within me. I hope to use this transformative power to help African-American women. As an African American mother, grandmother, sister, and aunt who has dealt with and now witnesses the challenges of social inequality, racism, and discrimination that women of color face on a day to day basis, the need for self-care and self–love is so necessary.

Dennise Jackson

The content of this program is exceptional. As someone who has a practice of mindfulness and a deep passion for social change, the Coach Diversity cirriculum is the perfect melding of both. Coming out of even the Be the Change foundational program, I feel very capable to begin practicing coaching others to make their own transformation that can enable social justice over time. Even beyond the content, the experience of being part of a multicultural and multiracial group of people who are all trying to achieve the same goals was simply amazing. I would recommend Coach Diversity Institute for anyone who wishes to broaden their thinking and enhance their coaching effectiveness across differences - regardless of your experience.

Krista Kondravy
Tuition Pricing
CoachDiversity offers flexible tuition payment plans to help you get the training you need.
Associate Diversity Coach Certification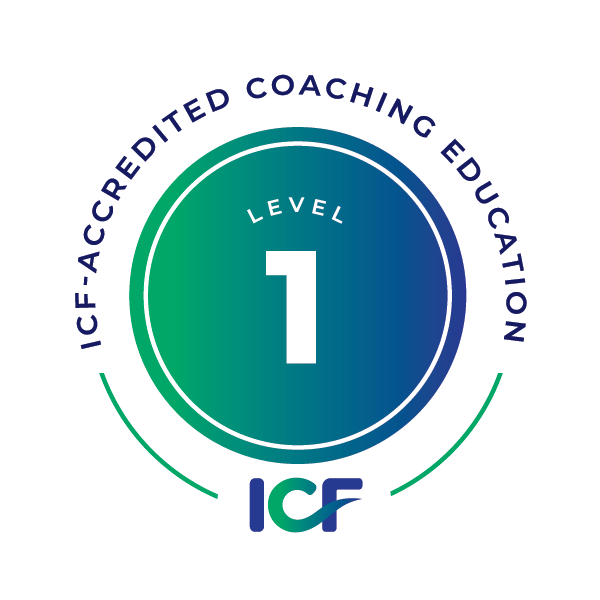 30 hours of classroom instruction
6 Learning labs
12 peer coaching hours
10 mentor coaching hours
2 hours self-study writing assignment
Books and materials included
Apply now
MOST POPULAR
Professional Diversity Coach Certification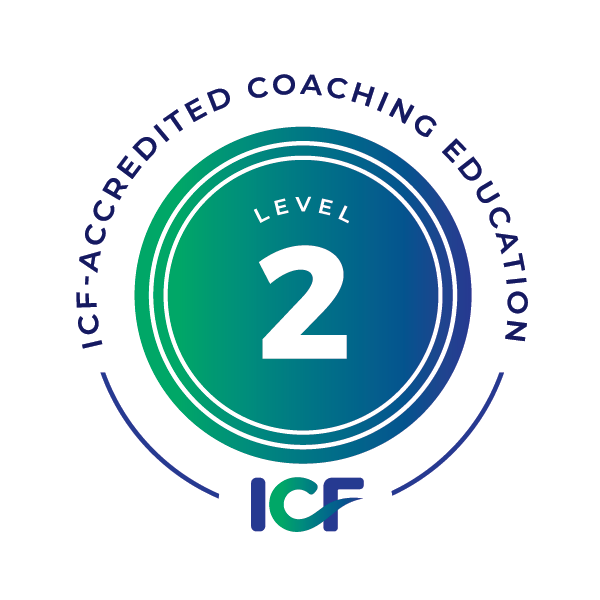 90 hours of classroom instruction
6 hours of virtual learning labs
16 peer coaching hours
10 mentor coaching hours
2 hours of business development
4 hours self-study writing assignment
Books and materials included
Apply now
Diversity Coach Continuing Coach Education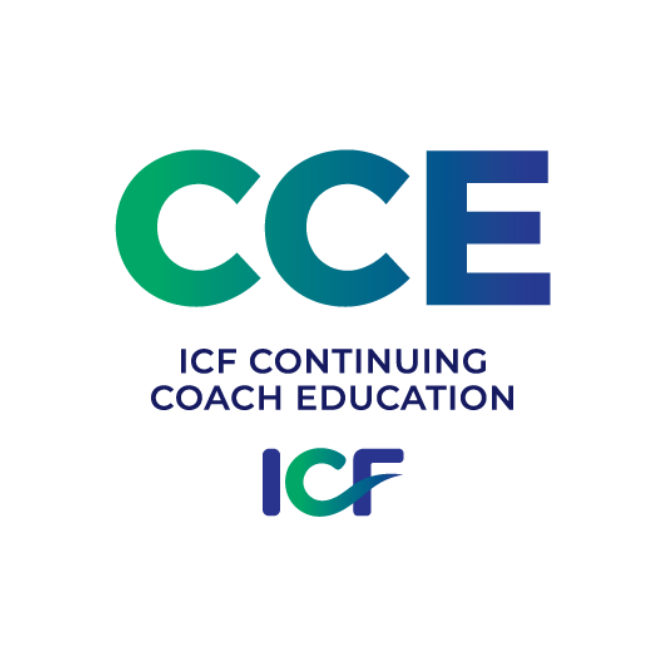 30 hours of classroom instruction
Books and materials included
Apply now
Start earning your accreditation today!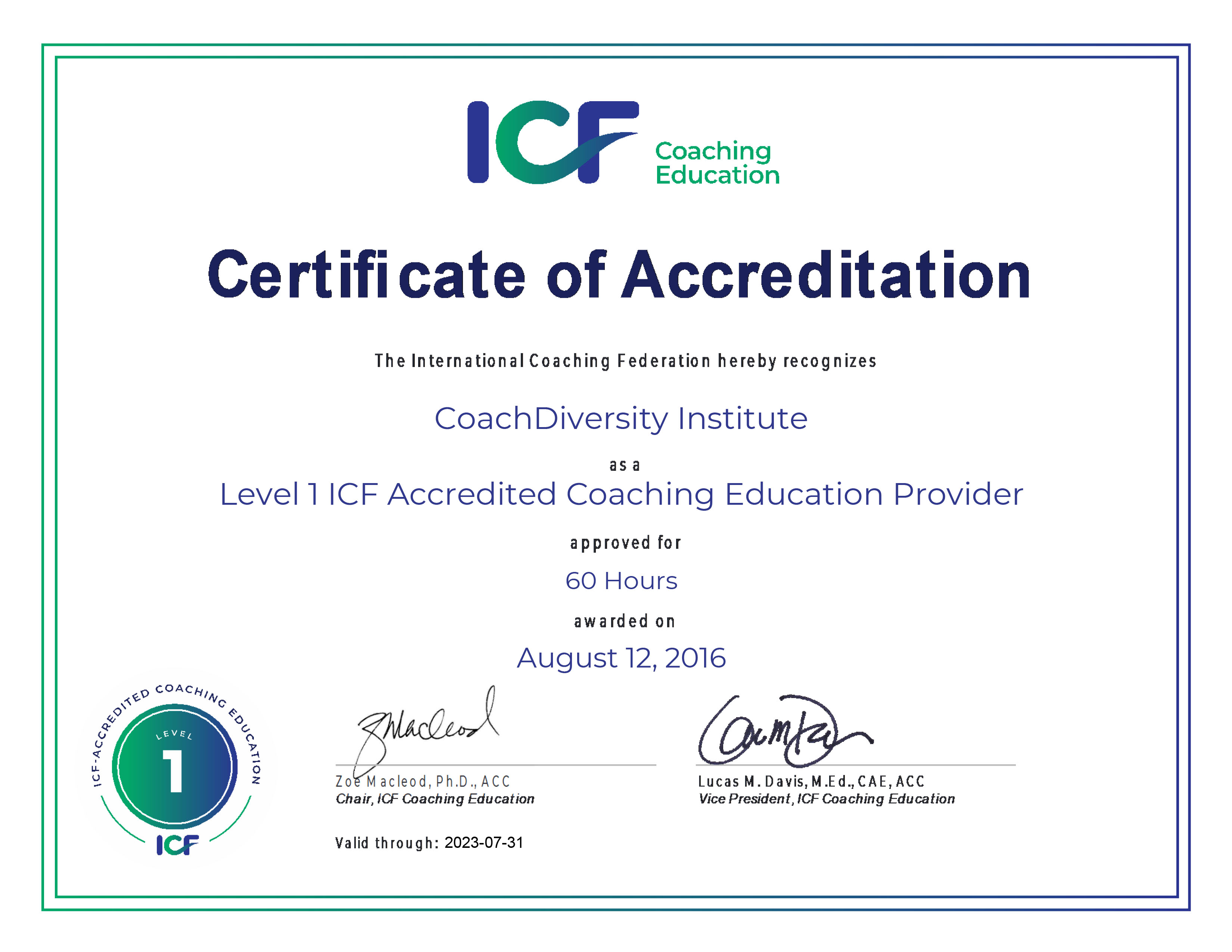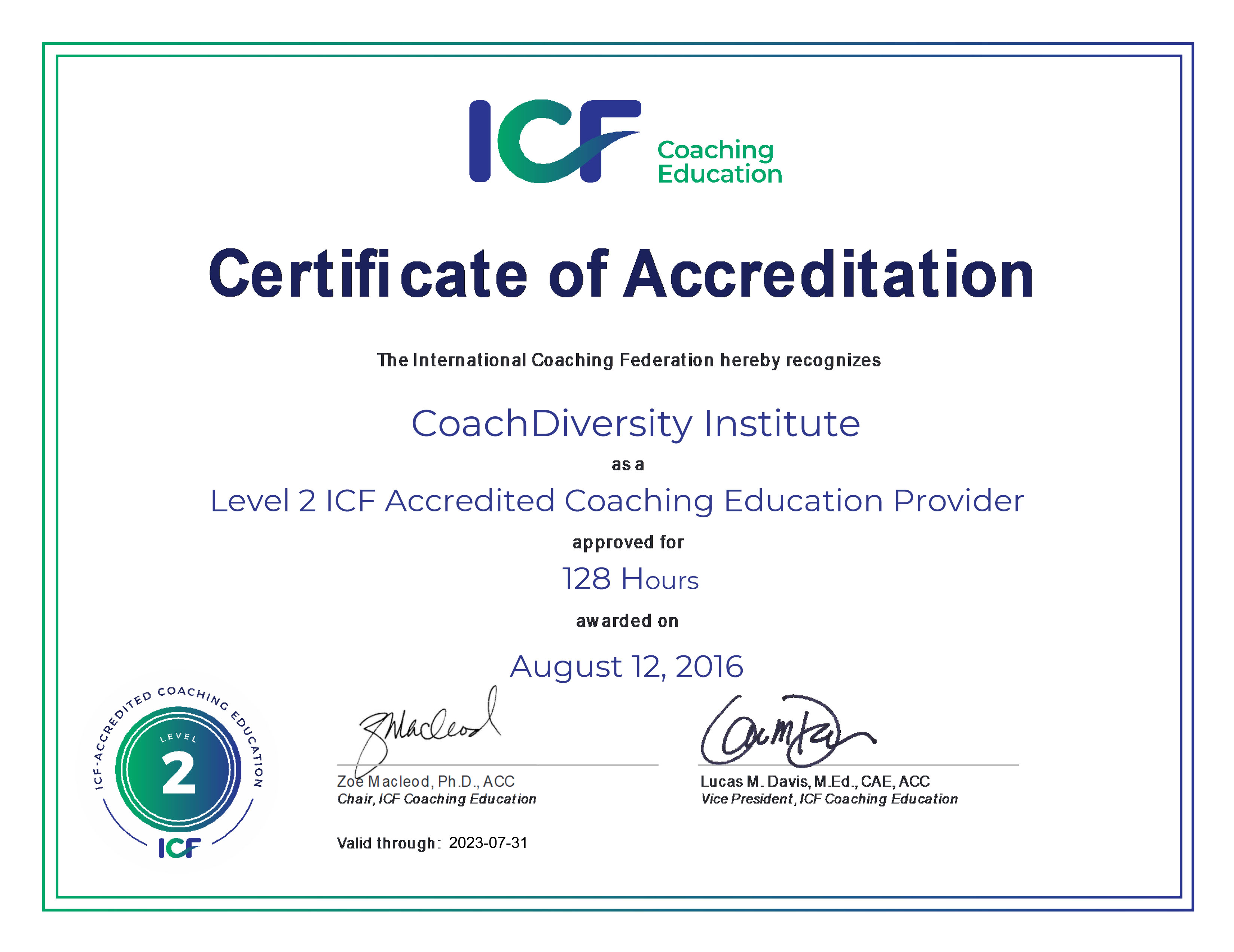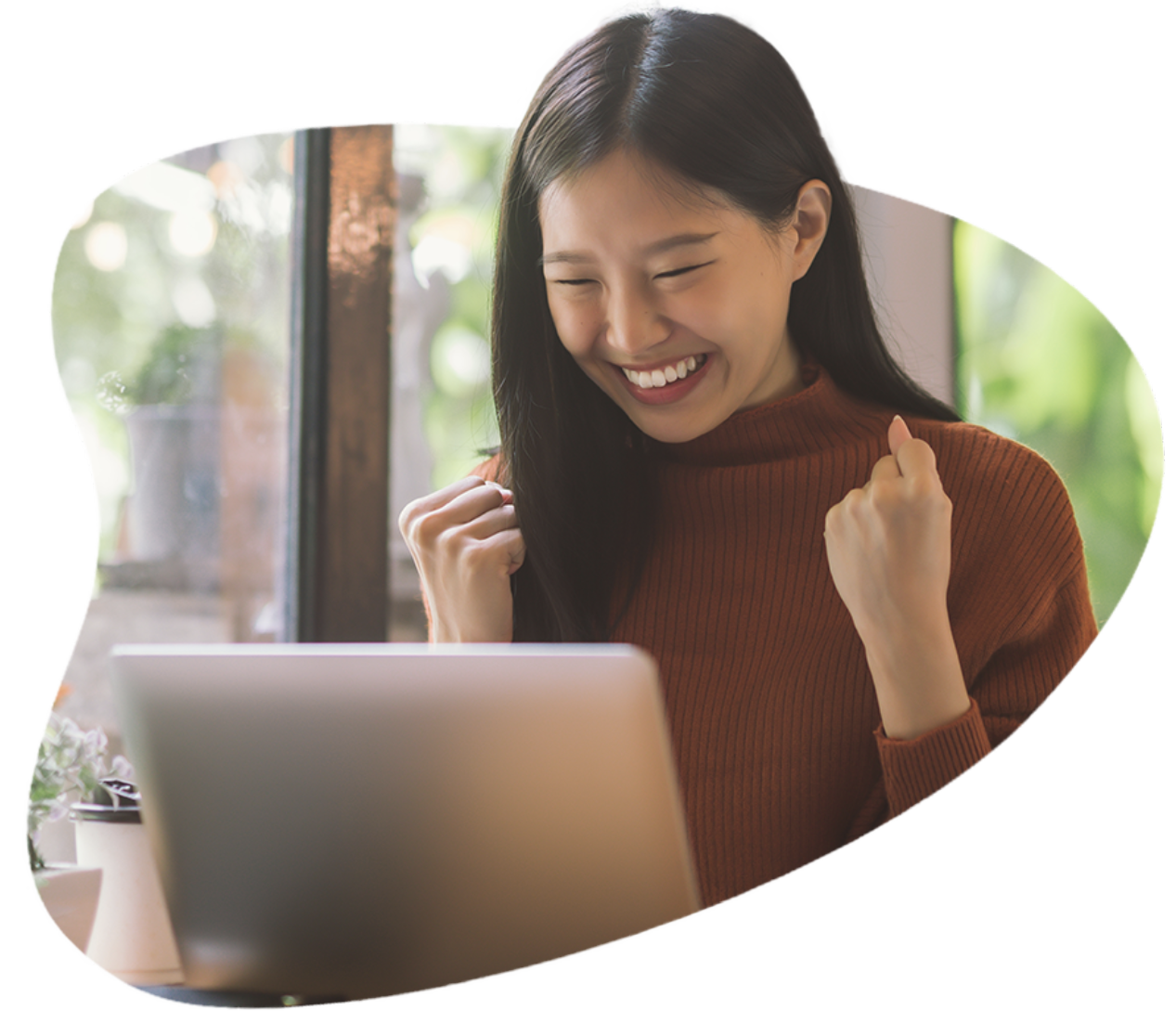 Frequently asked questions
Why should my company invest in executive coaching?
add
remove
Executive Coaching is a proven way to develop individual, team, and organizational performance across industries. A Metrix Global study found that executive coaching has a 788% return on investment (ROI) based on factors including increases in productivity and employee retention. What kind of results can you expect through providing coaching at work? The International Coaching Federation (ICF) reports the following statistics on the benefits of executive coaching:
70% increase in individual performance
50% increase in team performance
48% increase in organizational performance
Organizations that offer training alone experience a 22% increase in productivity, but when combined with coaching, that figure rises to 88% (Gerald Olivero, Denise Bane & Richard Kopelman, Public Personnel Management).
---
How does CDI support students after the program?
add
remove
At CoachDiversity, we take immense pride in our growing alumni community. We believe in nurturing a strong and lasting bond with our graduates, even after they've completed the certification process. Our commitment is to ensure that the relationship remains fruitful and offers continuous value to both parties.
Here are the key ways in which we extend our support to our cherished alumni:
Networking Opportunities: We frequently host events, facilitating avenues for our alumni to connect, collaborate, and explore potential job opportunities or partnerships.
Career Services: CoachDiversity goes beyond traditional support by offering exclusive job listings and personalized career and business development consultations.
Mentorship Programs: Our alumni have the opportunity to partner with seasoned professionals within our network, gaining invaluable guidance, insights, and mentorship.
Professional Development: To ensure our alumni stay ahead in their coaching journey, we offer a range of workshops, seminars, and webinars tailored to their evolving needs.
Alumni Awards: We take the time to recognize and celebrate the remarkable achievements of our alumni, amplifying their success stories within and beyond our community.
Alumni Newsletter: Stay in the loop with our regular newsletters and magazines. These publications keep our alumni community updated on CoachDiversity's news, success stories of fellow alumni, and exciting upcoming events.
We're more than just a certification provider; we're a community. And our support continues long after you graduate.
---
How many people are in a cohort?
add
remove
Our cohorts typically consist of around 20 students on average. This size allows for effective interaction and engagement during class sessions. Throughout the learning process, students are paired for practice and discussions, following our TEACH, DISCUSS, and PRACTICE format.
---
Do the certifications expire?
add
remove
Yes, to maintain your certification, it's necessary to complete continuing education every 2 years in alignment with the requirements set by the International Coaching Federation. These continuing education classes are shorter in duration, usually priced under $1,000, and offered multiple times throughout the year. This ongoing learning ensures that you stay up-to-date and continue to refine your coaching skills.
---
Do students need paid clients to earn coaching hours?
add
remove
No, students are not required to have paid coaching clients in order to earn coaching hours for ICF certification through our program. It's important to note that paid clients become a requirement for obtaining the ICF credential, but not for the initial certification process.
---
What if I have to miss one of the sessions?
add
remove
No worries! If you're unable to attend a session, you have the option to join that session with another cohort. Just inform our team in advance to make the necessary arrangements.
---
Can I upgrade from Associate to Professional?
add
remove
Yes, absolutely! The Associate Diversity Coach and Professional Diversity Coach programs begin with Session 1. Suppose you start with the Associate program and later decide to take your skills to the next level. In that case, you can upgrade to the Professional Diversity Coach program by paying an additional tuition fee of $4000.
---
Do you offer payment plans?
add
remove
Yes! All programs require a $100 non-refundable application fee, but we offer flexible payment plans that allow you to pay your program fees either in full or through convenient monthly payments. Since programs are in high demand and may have waiting lists, "Payment 1" is required to secure your seat.
Example payment schedules:
Associate Diversity Coach (ADC)
Total Cost: $6,897
Payment 1 ($2,897) due upon acceptance into the program
Payment 2 ($2,000) due 30 days after training week
Payment 3 ($2,000) due 60 days after training week
Professional Diversity Coach (PDC)
Total Cost: $8,897
Payment 1 ($2,897) due upon acceptance into the program
Payment 2 ($3,000) due 30 days after training week
Payment 3 ($3,000) due 60 days after training week
---
What kind of career can I have after certification?
add
remove
The possibilities are endless! You can build your own coaching business, work as an internal coach within corporations or organizations, incorporate your coaching skills into your current role or business, join forces with other coaches and practitioners from other fields, and much more. If you can envision it, you can make it happen.
---
How much do coaches earn?
add
remove
The earning potential for coaches varies significantly and depends on multiple factors such as their level of experience, the field they specialize in, and their pricing strategy. Coaches' hourly rates can range from $100 to over $1000, depending on these factors. At Coach Diversity Institute, we prepare you with a strong foundation and specialized skills, empowering you to establish your coaching practice with confidence and determine rates that align with your expertise and value.
---
What is your refund and withdrawal policy?
add
remove
Cancellation & Refund Policy
Before instruction starts: You have 14 days from registration to cancel your enrollment agreement and receive a refund (less the $100 application fee) before the start of Session 1 training. Upon your decision, you must call CDI administration and follow up with a written notice to support@coachdiversity.com with the subject "cancellation."
CDI will refund all monies via check or credit card within 30 days of receipt of cancellation of the program in writing. If CDI administration cancels or reschedules a class, registered students will receive a full refund within 30 days of cancellation.
Withdrawal & Refund Policy
After instruction starts, you have 7 business days to cancel your enrollment agreement and receive a refund (less the cost of the $100 application fee and tuition for Session I training). You must return all materials in their original condition within 30 days from the date of cancellation and provide written notice to support@coachdiversity.com with the subject "withdrawal."
CDI will refund all monies via check or credit card within 30 days of receipt of withdrawal in writing from the student and after receiving all materials provided to the student in their original condition. Otherwise, CDI will deduct the cost of materials used.
---
Become a change agent with CoachDiversity training
Get in touch